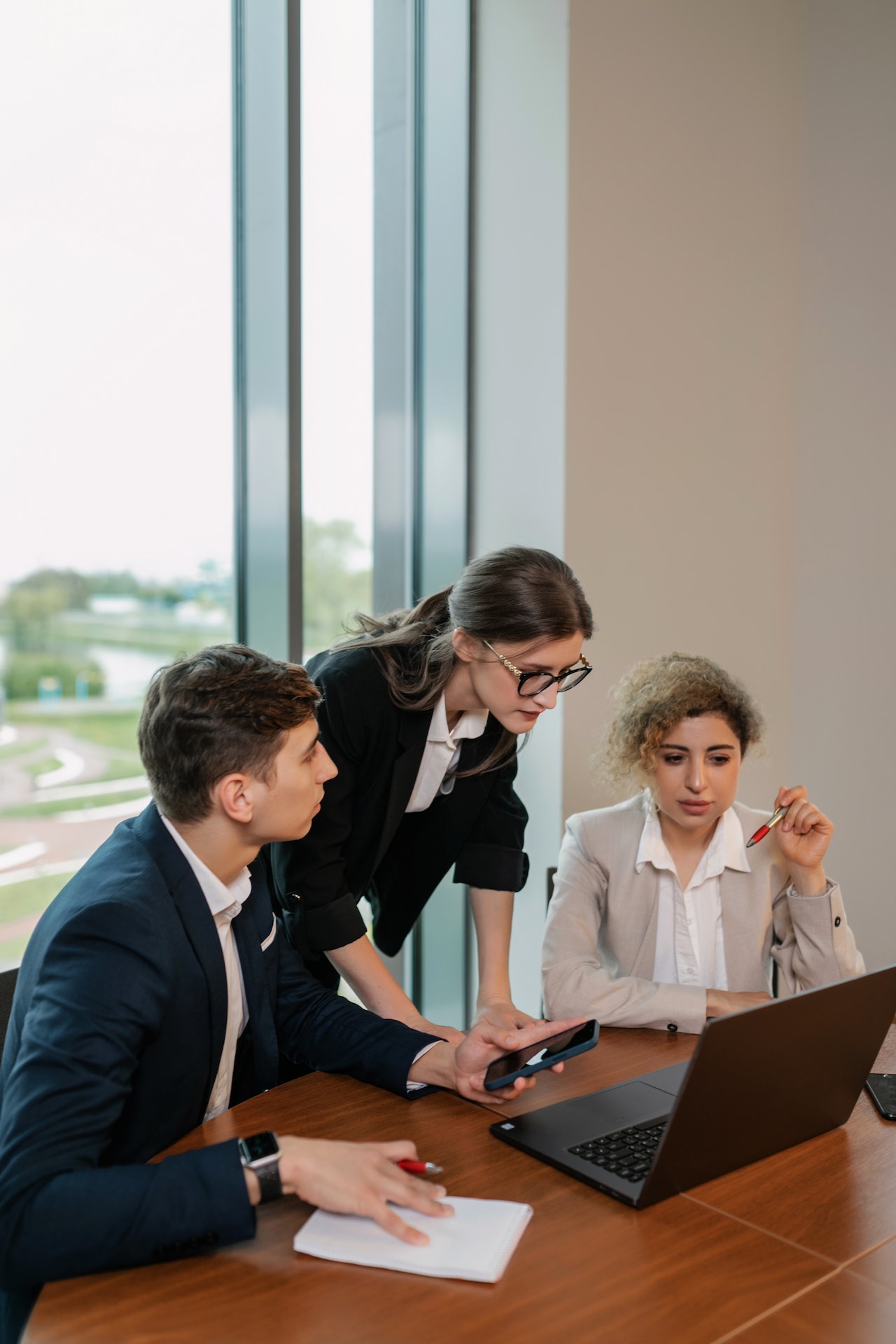 The ability to communicate effectively with many different types of people and in many different situations is one of the most important traits a leader can have. Communication as a leadership trait may be needed when dealing with staff, leaders of other departments, vendors and investors. These skills are needed for both written and verbal communication, and good communication skills also include good listening skills.
Leaders need to exude confidence, enthusiasm and an upbeat attitude whether they're doing a presentation, participating in a meeting or having conversations with individual team members.  There are several reasons communication as a leadership trait is crucial.
Motivating and Inspiring Others
One of the key reasons that communication skills are important is motivating and inspiring others. Leaders need the ability to articulate a clear vision of where the company is headed and what's needed to attain goals. They also need to be able to communicate with individuals to help them to clearly understand their roles and meet their potential.
Motivating and inspiring others on your team starts with building trust, which is done by treating others with respect and letting them know you're available whenever they have questions or concerns. You may also need the ability to train others to complete tasks or projects. To do this effectively, you need to be able to keep their interest and motivate them to want to do a good job.
Team Building
When you lead a team, you need to communicate to everyone on the team that the best results are attained when everyone works together. Spending some time on team-building activities can help team members want to pitch in when a coworker needs help with a task.
To build a team that relies on each other, encourage open discussions. Make sure employees each understand their individual role. Pay attention to strengths and weaknesses so that staff members are making contributions based on their strengths. Express gratitude and appreciation for collaboration and good performance.
Obtaining Needed Resources
When you're in a leadership role, you may face a shortage of resources sooner or later. This could mean that you need additional staff or equipment to effectively deliver what's expected of your team, especially if the company has recently experienced rapid growth.  Communication as a leadership trait is imperative for you to present to top management reasons you need to expand your staff or purchase new or better supplies or equipment.
Leaders sometimes may need to communicate with investors. Good communication skills are required in order to help persuade them to make new or increased investments in the company.
Having Difficult Conversations
Communicating with others isn't always easy. Leaders are sometimes required to have difficult conversations with employees because of poor performance. When an employee is uncooperative or makes little effort to meet deadlines or complete tasks, the problems have to be addressed sooner rather than later, and it's imperative to have the ability to communicate with clarity and respect.
Another example of difficult conversations is being faced with a conflict between team members.  When disputes or disagreements aren't worked out between team members in a timely manner, you may need to get involved, and the ability to communicate is a needed skill for this type of situation.
The communication skills needed to be an effective leader may not always come naturally. Take advantage of any opportunities that come up to improve skills in communication as a leadership trait. This may include webinars, training programs or working with a coach or mentor.
Reach out to Peaceful Leaders Academy for information on available training and coaching.