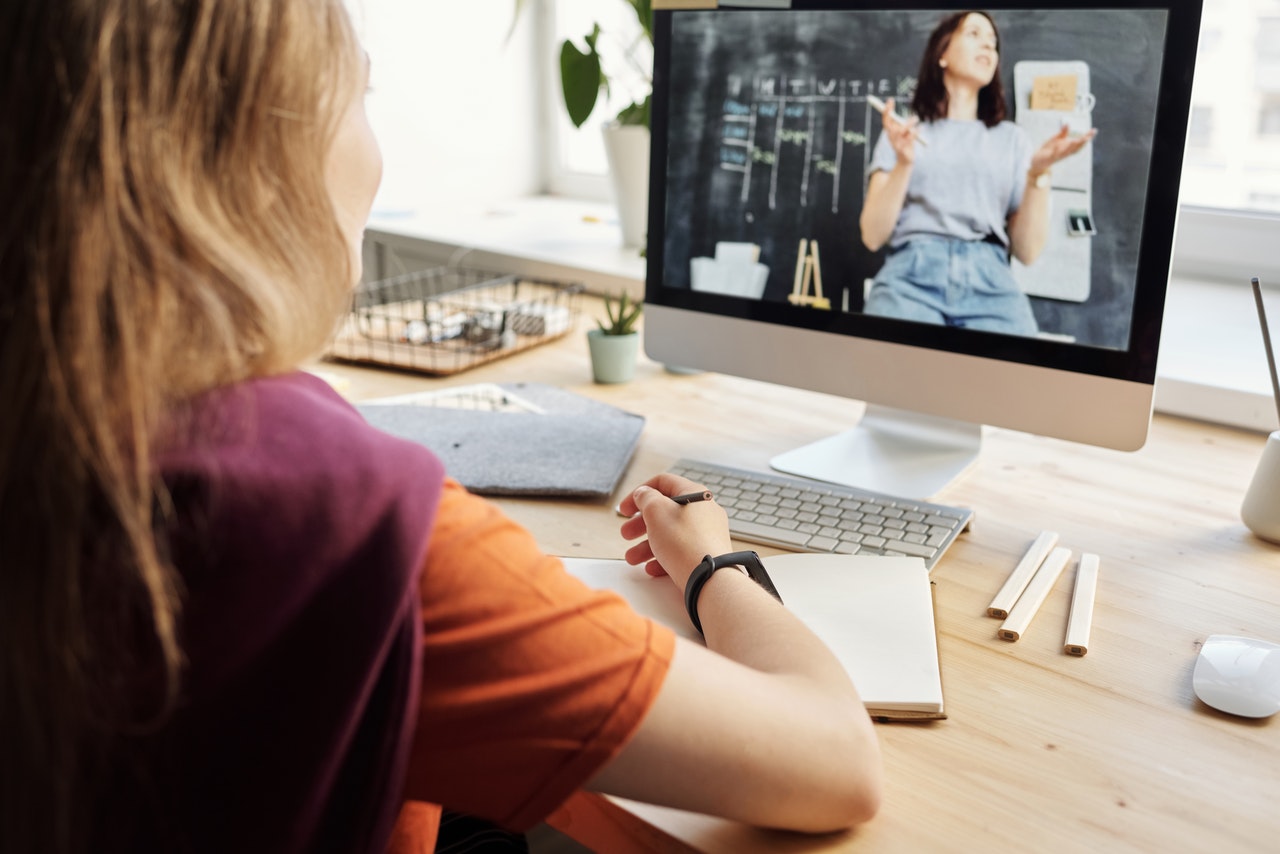 If you've been wondering how to improve your leadership skills in the workplace, this unique program is designed for you to learn from other experts in the field, and to gain support from peers and coaches. PLC's online leadership courses offer weekly events, networking opportunities with like-minded individuals, and more, so you'll be on your way to ramping up your leadership skills with clarity and confidence.
Benefits of Online Leadership Courses
Learning new skills online is a safe and effective way to engage in experiential concepts and conversations with the added benefit of comfort and convenience. The benefits of online leadership courses include: 
Adapt your courses to your schedule
Remove the barrier of a busy commute
Prioritize and plan your day more effectively
Lean into consistency without having to adapt to frequent structural changes
Engage meaningfully with your trainers, coaches, and peers online
Get instant access to online videos

 

Replay videos at your own pace
Remain safe and comfortable in your own convenient space
PLC's leadership training courses online offer the above benefits and more. Participating in professional leadership training courses can support an increased earning potential for you in your growing career. Demonstrating the ability to improve systems, enhance morale, and increase overall effectiveness in the workplace is a great sign of leadership that hiring managers will appreciate and reward well.
Whether you're looking to run a large team or you're just navigating your first hire, developing your leadership skills is a necessary step to success. You may not even have your first hire yet but have leadership roles or potential in mind. Getting started early in developing your skills for engaging and managing others is valuable. The best leadership courses online are equipped to help you navigate and embody these skills so you can begin applying them immediately. 
In addition to learning about project and people management, communication, strategic thinking skills, and de-escalation skills, online leadership courses are a great place to learn more about your own personal and professional strengths and weaknesses. This gives you a growing edge so you can identify where you'd most like to improve, and what areas you are less likely to thrive in. This kind of self-attunement is a valuable component of a good leader, one that radiates trust, reliability, and potential for collaboration.
PLC's online leadership courses make important career skills accessible through comfort, safety, and convenience. While remaining engaged and challenged with new ideas, skills, and insights about yourself as a leader, you can work your way toward a more empowering career in management, as an entrepreneur, or in making important changes in your community that will make the world a better place.